Casanova's pattern is halfway to completion.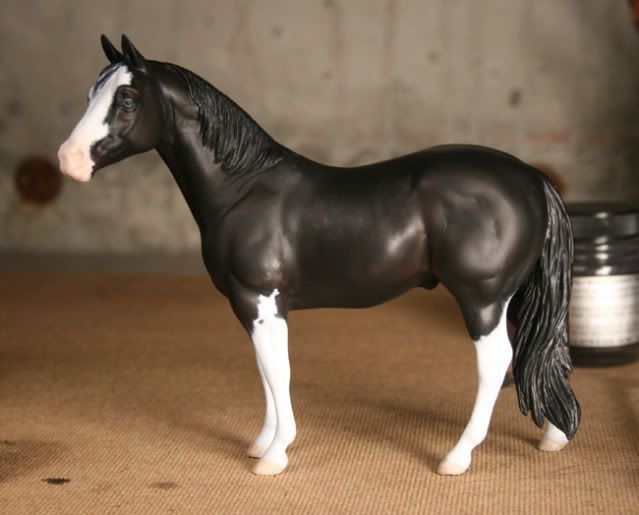 Ideally, my work flow with pintos is 1) map out the general pattern, 2) detail the edges of the pattern, 3) fill in the rest. With an airbrush when it's easy to do without messing up the mapping or I'm feeling especially rushed (or lazy. I hate filling in white.)
I switched things up for 'Nova so I could finish him in time for this weekend's specialty show. Naturally, it's a Light, Spanish, and Sport type only show and he's a stock horse. I squeezed him in as a half-Morgan. Yeah for creative breed assignments. I even made fancy-shmancy documentation!
Fancy-Shmancy Documentation
I'm following my normal work-flow for the rest of this pattern. His current progress looks like this: